Your trip to Zimbabwe
Book your trip to Zimbabwe with Ethictours, the specialists with exclusive offers. We know the most interesting places, the best accommodation and advise you in all aspects of your trip.
On the one hand we offer self-drive trips, where accommodations and car rentals are booked / reserved in advance.
On the other hand you can book an escorted tour for two to eight persons and more, where a guide/driver/cook will attend you. This way of travelling is particularly suitable for individuals and groups who have hitherto no travel experience in Africa and all those who want to benefit from the experience and knowledge of a local guide.
Finally, there is also the possibility to combine both forms: you are accompanied, for example, for cultural events, while for the more touristic attractions you travel by your own.
For Ethictours detailed advice is a matter of course (directly or by phone): by that way you will get a wealth of ideas and hints.
Possible Roundtrips
Big Five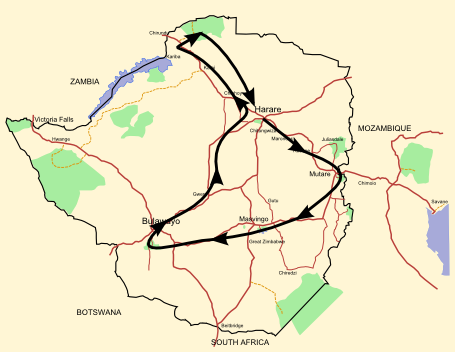 Big Five/Vic-Falls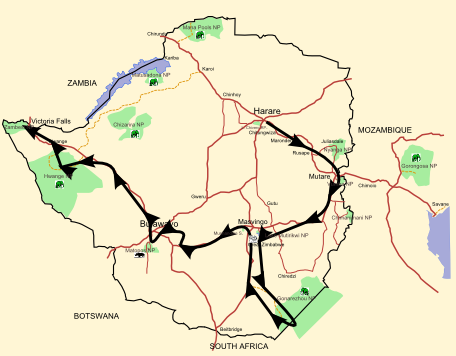 Big Adventure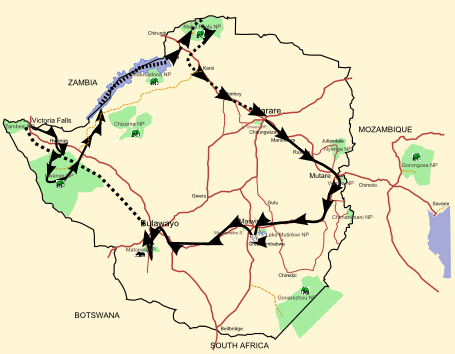 Culture